Emma's Estate-Emerald Shores Destin
LOWEST PRICES since 2019 at Emma's Estate!
Emerald Shores Vacation Rental House in Destin, FL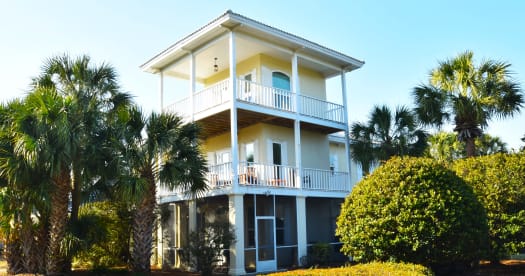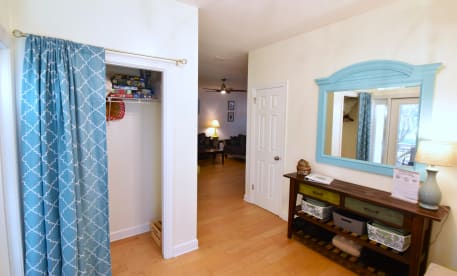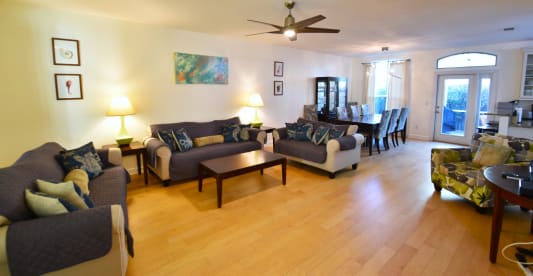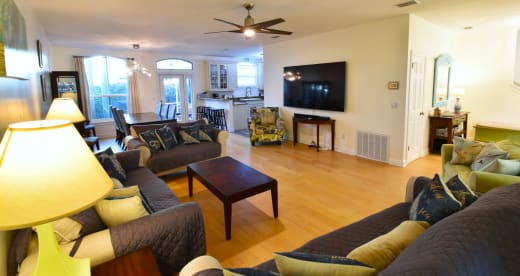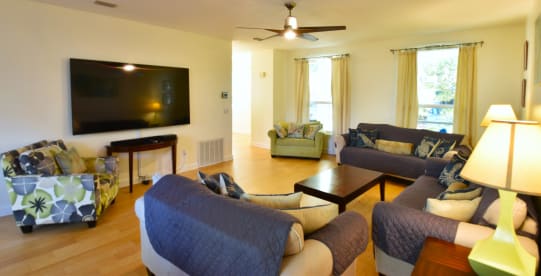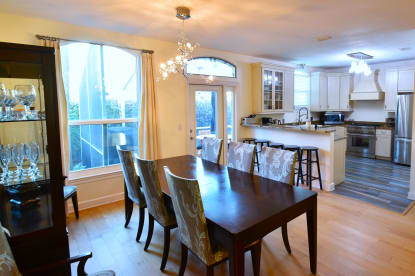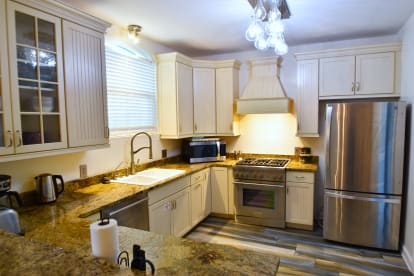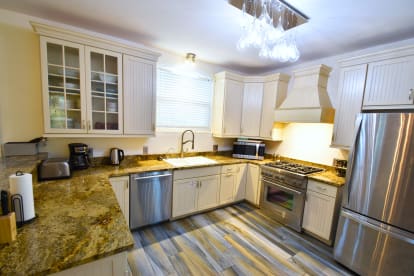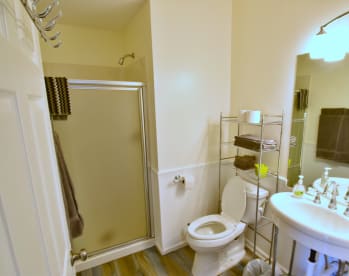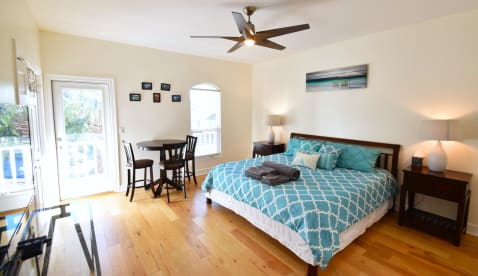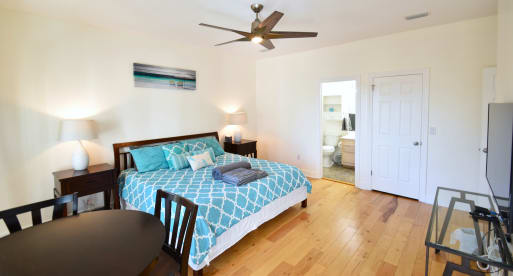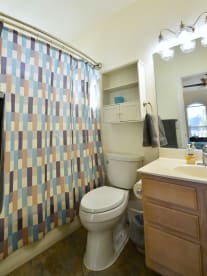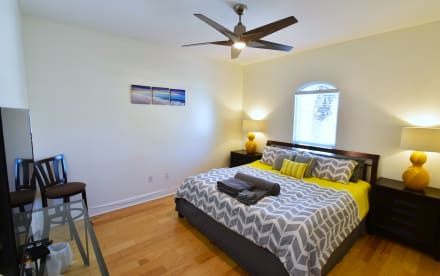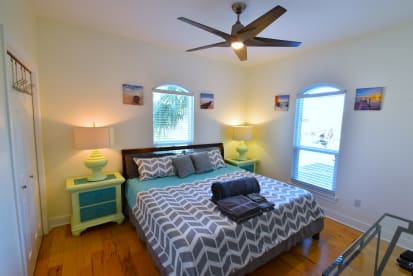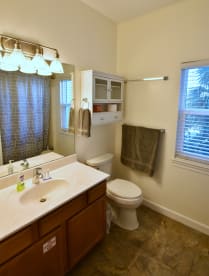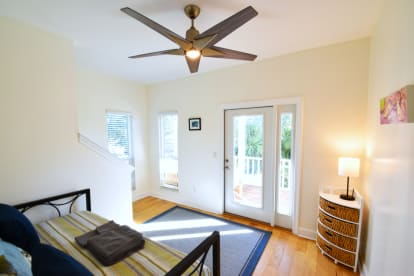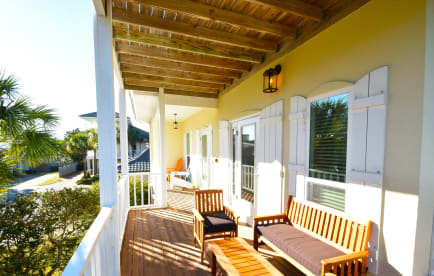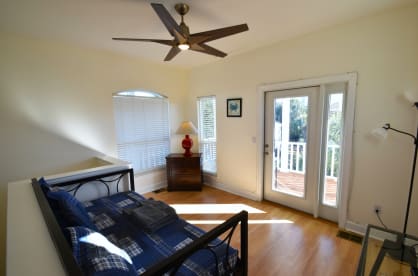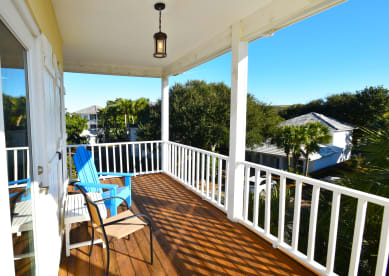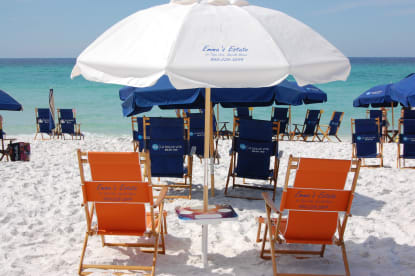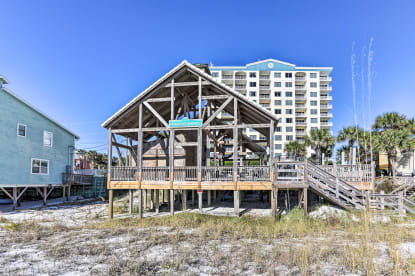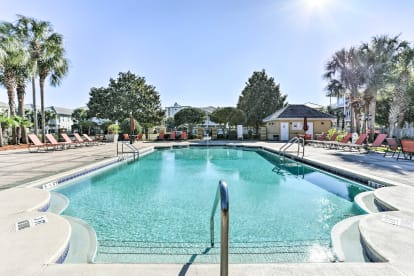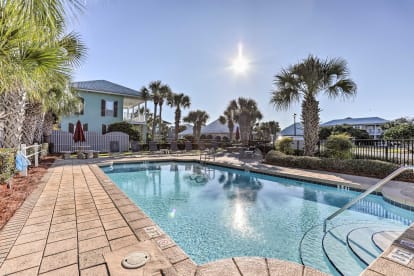 ---

My ECBYO listing
Description
Mega Summer Discount! Book the week of July 8th for $3,500.00 INCLUDING all mandatory fees and taxes! Take advantage of our lower summer rates and Last Minute Summer Payment Plan! Lowest prices since 2019 and pay 50% down, 50% day of check-in for all remaining summer vacancies!
Elevate your next Destin getaway at Emma's Estate, a 4-bedroom, 3-bathroom vacation rental house! This 3-story abode featuring essential amenities serves as the perfect home base for up to 15 guests to experience a quintessential Florida retreat. Relish the ideal location; it's just
a short walk to the private white-sand beach(click or tap for map)
, community pools, and tennis and basketball courts! Plus, enjoy easy access to great local seafood restaurants such as
Kenny D's(link)
,
Captain Dave's(link)
,
Pompano Joe's(link)
, and
Crab Trap Destin(link)
, all within walking distance! Finally, don't miss out on the numerous boutique shops along Scenic 98 during your stay at this incredible vacation home.
The Property
Living Room: 85" QLED TV, 2 Queen Sleeper Sofas, Twin Sleeper Sofa
Master Bedroom: King Bed, 52" smart TV
Bedroom 2: King Bed, 52" smart TV 
Bedroom 3: King Bed, 52" smart TV
3rd Floor Loft Bedroom: Twin Daybed with pop-up Twin Trundle Bed, 52" smart TV
Second Floor Sitting Area: Twin Daybed with pop-up Twin Trundle Bed  
Upon arrival, make yourself at home in the spacious 2,094-square-foot interior! Numerous windows allow natural light to illuminate the tastefully decorated rooms where you'll find every amenity needed for a comfortable vacation. During your downtime, everyone can relax in the living area featuring familiar entertainment on the 85-inch QLED TV with Cox cable and many of the popular streaming services pre-installed. Sit back and unwind on the plush sofas that double as pullout beds for additional sleeping space.
Venture outside to lounge in the screened porch with a refreshing drink in hand. Add a little fire to your meal on the gas grill and dine al fresco around the outdoor table, protected from unwanted insects. Grab a nightcap on the upper balconies and enjoy the picturesque views as you bring the day to a close. Back inside, fellow travelers can snack on hors-d'oeuvres at the 4-person bar before preparing a feast in the fully equipped gourmet kitchen furnished with stainless steel appliances and ample counter space. Savor all of your flavorful creations around the generous 8-person table.
Take advantage of the prime location within a short walk of the private white-sand beach and community amenities including 2 heated swimming pools, tennis and basketball courts, and more! After a day on the beach, shower off in the convenient downstairs full bathroom and keep your swimsuits clean with the in-unit laundry machines.
Retreat to the comfort of one of the 4 bedrooms at the end of the day. Luxury flourishes through the master bedroom boasting a king-sized bed, en-suite bathroom, and private access onto the second-story balcony, perfect for savoring morning coffee. Customizable sleeping space in the 2nd floor sitting room and 3rd floor loft bedroom make the home ideal for groups of adults or families with children. Use the daybeds and trundles separately, or pop-up the trundles and push them together with the daybeds to create additional king size sleeping spaces!
The Location
Nestled within the Emerald Shores gated community, this incredible rental property provides guests with a hassle-free beach experience! Easily walk to the private Emerald Shores beach and pavilion located only one block away from the house. Feel free to bring the complimentary resort-quality beach chairs and umbrella with table stand (a rental value of over $450 a week!) along to make a day of it at the beach! 
Golfers will love the location close to Emerald Bay Golf Club while outdoor enthusiasts will relish the close proximity to Henderson State Beach Park, where you can enjoy everything from hiking to swimming to sunbathing.
Spend a day kayaking or paddleboarding in the crystal clear waters of the area. Rent both from
La Dolce Vita(link)
 along with a golf cart and bikes for quick and easy transportation! For an adventurous day, hop on board a deep sea fishing charter such as First Light to catch vibrant red snapper or feisty amberjack! Afterward, impress everyone with your cooking skills on the home's gas grill.
House Rules
No smoking inside or on any of the screened porches or balconies
No student groups, chaperoned parties
Anyone under the age of 25 must be accompanied by an adult guardian or parent who remains on the property for the entirety of the reservation, unless prior written approval has been granted.
For every 4 children, there must be 1 adult (25 or older) who remains on the property for the entirety of the reservation.
No event parties or large gatherings (wedding, bachelor/ette, quinceanera, etc.) without prior written approval
Must be 25 to book
Photo IDs required for all guests 25 and older
Up to two housebroken small dogs (35 lbs or less) for a $150 pet fee per dog
Additional fees may apply if the house is left messy, checkout procedures not followed, or house rules are broken
Private beach pavilion rental available for parties or large gatherings. Inquire for details.
Additional Details
Key Residence Features:Amenities include a fully equipped gourmet kitchen, gas grill, screened, furnished porch, 2 furnished balconies, 1 85-inch QLED TV, 4 52-inch flat-screen cable TVs equipped with Roku, in-unit laundry machines, free 500 Mbps WiFi, complimentary toiletries, fresh towels, 4 driveway parking spots, 4 resort-quality beach chairs, and a large beach umbrella with table stand. Community amenities include 2 heated swimming pools, tennis and basketball courts, and much more.
Incredible Destin location. Experience an incredible Florida getaway while staying at this vacation home boasting an ideal location close to the beach, delicious restaurants, and fun activities including golfing, hiking, kayaking, and shopping!
Airport: Northwest Florida Beaches International Airport (46.9 miles)
Emerald Shores requires a $30 fee per reservation to access all neighborhood amenities, payable at the Emerald Shores Pavilion 10am to 4pm.
Availability
Rates
From/To
Nightly
Weekend
Weekly
Monthly
Min Nights
06/10/2023
06/16/2023
--
--
$2,000
--
7
06/17/2023
06/23/2023
--
--
$3,075
--
7
06/24/2023
06/30/2023
--
--
$4,975
--
7
07/01/2023
07/07/2023
--
--
$5,275
--
7
07/08/2023
07/14/2023
--
--
$2,630
--
7
07/15/2023
07/21/2023
--
--
$3,075
--
7
07/22/2023
07/28/2023
--
--
$4,975
--
7
07/29/2023
08/04/2023
--
--
$3,075
--
7
08/05/2023
08/11/2023
--
--
$1,675
--
7
08/12/2023
08/18/2023
--
--
$1,675
--
7
08/19/2023
08/25/2023
--
--
$1,675
--
7
08/26/2023
09/01/2023
--
--
$1,675
--
7
09/02/2023
09/29/2023
--
--
$1,675
--
7
11/04/2023
11/24/2023
--
--
$1,675
--
7
11/25/2023
12/22/2023
--
--
$2,075
--
7
12/23/2023
12/29/2023
--
--
$2,275
--
7
12/30/2023
01/05/2024
--
--
$2,275
--
7
09/30/2023
11/03/2023
--
--
$2,075
--
7
Management and Cleaning Fee:
$400.00
Damage Protection Fee:
$95.00
1 Pet Fee:
$150.00
(Optional)
2 Pets Fee:
$300.00
(Optional)
Reviews
Couldn't Ask for Better
Even among the Emerald Coast, this place is a true gem. We came down with a party of 6 people, and we loved that this space gave us room to spend time together when we wanted, while also allowing privacy and room to spread out. If you like to cook, the kitchen is well-equipped and unbelievably nice. Even if all you do is take a short walk from the house to the private beach access, you will have a fantastic time. We are already making plans to return. I can honestly say that our time spent in Emma's Estate was one of the only times in years I've truly felt relaxed. So when I tell you that I could not have asked for better accommodations, please know it is 100% from the heart. Thank you for the hospitality!
05/08/2021
Amazing stay!
This place was amazing! So much space for my whole group, beds were super comfy, and its basically one block from the beach. You will not find a better stay in the area I promise that. The whole place was so clean and the full porches on the upper floors were so relaxing. Last note, the kitchen is phenomenal it is one feature I always appreciate because I like to cook, plenty of utensils, dishes, and pan to cook with. This place has it all.
05/08/2021
Great
Emma's estate is at a perfect location, very easy to get around and walking distance to awesome bars and restaurants. The space is great, very clean and has everything you need. Especially love the gas stove and grill. Sean was also very helpful since the beginning, available at all times whenever we had any questions. Totally recommend it.
05/08/2021
Wonderful!
Emma's Estate was absolutely wonderful! Sean was very easy to communicate with and was very quick to respond to questions. The location was perfect and it's just a quick walk to both the beach and the pool. There is also a Dollar General within walking distance for some of those items you may have forgotten! Having the pavilion on the beach was an extra bonus as well as the provided beach chairs and umbrellas. The washer and dryer were large and easily accommodated our towels. We also appreciated the ample seating in the living room where we could all hang out together. We had a great week and thoroughly enjoyed our stay at Emma's Estate!
04/02/2022
Wonderful Stay
Emma's Estate was a great house for our recent stay in Destin. Neighborhood is very nice and peaceful. The house has everything you need, is furnished nicely and porches to enjoy to sit and relax. Just a short walk to the beach, walking path and Kenny D's. There is plenty of room if you have a large group. We enjoyed our stay at Emma's Estate, and would definitely stay there again.
05/07/2022
Fantastic Family House Close to the Beach and Pool!
Our family absolutely loved our stay at Emma's Estate! It was a mom's dream to not have to pack all the extras - the owners provided it all...beach toys, beach chairs, wagon, laundry soap, sheets, etc and we could just show up ready to vacation. We enjoyed our coffee on the quiet peaceful porch every morning, the abundant space of this home, and being able to eat meals in using the grill and patio table to enjoy the great outdoor space. To the left is a short stroll to the pool and to the right is the short walk to the Emerald Shores private beach, making it a dream if you have kids in tow! Our family's new favorite vacation spot, we can't wait to come back.
05/14/2022
Wonderful
We absolutely loved our stay! Perfect for our mixed group of adults and kids. There were 5 adults, a 2 year old and 8 kids ranging from 11-18. My favorite part was the cookware and dishes! First place we've stayed where we didn't have to purchase cookware to accommodate our bunch. Sean and Emille were fantastic to work with as well. Prompt on any issues we had as well. Thank you so much for sharing your home with us!
07/09/2022
Wonderful Time
Loved the kitchen and all the appliances. House was clean, especially bathrooms with awesome showers. Close to pool and short walking distance to the beach. Having access to restrooms on the beach was a plus. Umbella, chairs and wagon made hauling stuff to beach no big deal. Loved the view from the 2nd and 3rd floors. Will be back soon.
09/24/2022
BEST RENTAL
This was our 2nd stay with Sean and Emilie! They are wonderful people! Very helpful, and GREAT communication! Rental was perfect, everything you need while on vacation, clean house, comfortable beds, and plenty of space! The neighborhood makes you feel safe, and definitely kid friendly! Our favorite is the pool and short walk to the beach! 10/10 Recommend!!!
05/06/2023
Amenities
Bedroom Setup
3 Sofa Beds
3 King Beds
2 Twin Beds
2 Trundle Beds
Dining Room
Dining Table
Eat in Counter
Bathroom
Bathtub
Linens & Towels
Private Bathroom
Shower/Tub Combo
Walk in Shower
Hairdryer
Bedroom Extras
Private Bathroom
Alarm Clock
Balcony/Patio off Master
Cooling Comfort
Ceiling Fans
Central Air Conditioning
Disability Access Features
Ground Floor Unit
Walk-in Shower
Entertainment
Big Screen TV
Cable TV
Kayaking
Snorkling
Swimming
Television
Smart T.V.
General
Linens Included
No Smoking
Pet Friendly
Vacuum
Home
Online Booking
Managed By Owner
Home Office
High Speed Internet Access
Wireless Internet Access
Kitchen
Washer/Dryer
Blender
Breakfast Bar
Can Opener
Coffee Maker
Dishes
Dishwasher
Disposal
Fully Equipped Kitchen
Gourmet Kitchen
Ice Maker
Ironing Board
Microwave
Mixer
Oven
Pots and Pans
Refrigerator
Stove
Toaster
Utensils
Water Filter
Crock Pot
Outside Living
BBQ Grill
Community Pool
Deck
Patio
Porch
Porch Furniture
Private Parking
Restaurants
Water Park & Wildlife Viewing
Balcony
Beach Service Provided
Parking
Driveway
Parking for 4 cars